Easter Brunch Reservation
00023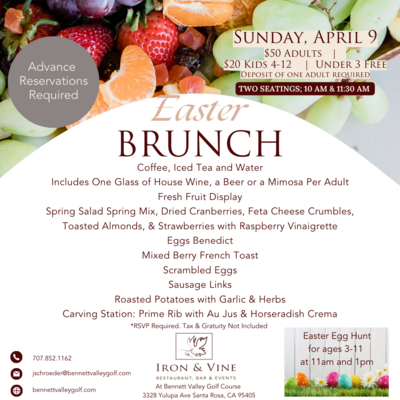 Join us for Easter Brunch on Easter Sunday, April 9th.
Pay for your deposit of one adult with this link.
All reservation times are limited to 1.5 hours.

You will pay the final tab for additional guests at the brunch.
All prices are subject to sales tax. Gratuity is not included.